Electro World
An improbable duo, with its machines, samples and accordion!
An electro with an inimitable taste, a catchy groove, contagious melodies, surprising colors, a heady universe …
Be careful, their sound makes you addicted !
Machines : Yvan Salingue (composer, arranger)
Accordion : Yann Bouillon (composer, arranger)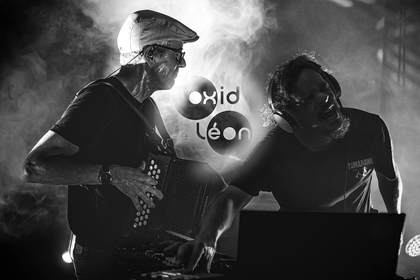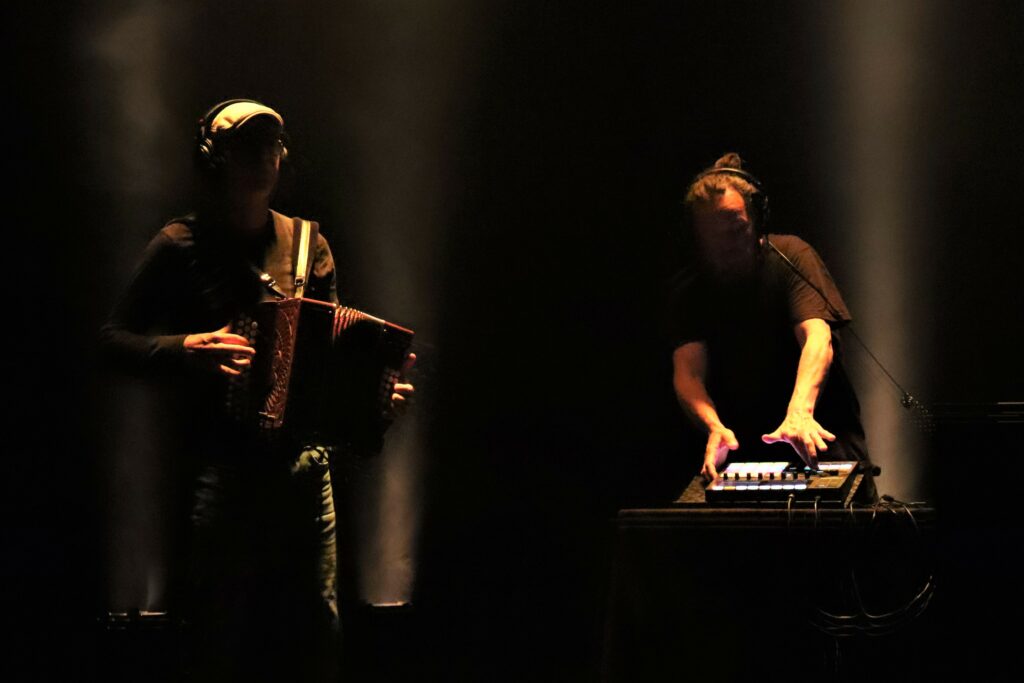 Their album !!!!
The title "Be wild" revisited by the dancer Aurélien Mouafo (filmed by Richard Volante) :
Born from the meeting between Yann Bouillon and Yvan Salingue, this project uses the dynamics of the differences between the world of machines and polyphonic acoustic instrument. Melodies and samples are built in an interplay that the orchestration sublimates. Machines provide power and superstructure, the accordion brings vocals and agility. From this meeting emerges a universe with still unknown limits. Yvan is the creator of colors, the arranger architect who is extremely aware of the smallest details while maintaining a global vision. Yann is the melodist, the story teller and the one taking you for a walk in their world. The journey is sensitive and always surprising !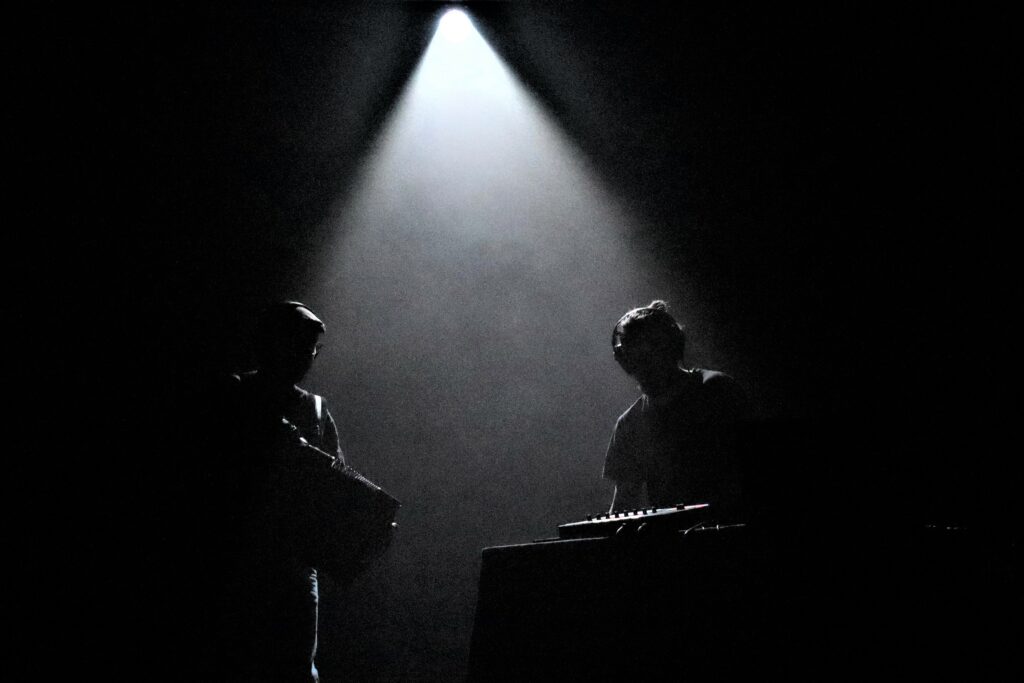 Yvan Salingue (machines) :
For 25 years, Yvan has been plugging his machines into the four corners of Gaul, from Lille (Koreduga) to Toulouse (Sous l'Epave) via Ariège (Filigrane), participating in many reggae, dub, electro, metal projects, trip hop and other (live sampling, work of diverse sound sources in his various collaborations…). Yvan works with instruments, sounds, textures while creating very rich universes, sometimes bright, sometimes dark, sometimes aerial, sometimes underground. The meeting with Yann and his diatonic accordion is a meeting particularly rich in creative emotions.
Yann Bouillon (accordion) :
Composer and performer, Yann Bouillon has cooperated with many artists in very different disciplines (contemporary dance, theater, song, cinema…). He draws his inspiration from interactions that stimulates his creativity. He places his accordion in the territory of contemporary music and likes to play on the verge of acoustic and electronic music. Eric Trochu then L ~ N are collaborations which have colored his electro playing. With Yvan Salingue, the field widens with very strong colors and powerful orchestration.
DIFFUSION & BOOKING
Yann
y.bouillon35[at]free.fr
+33(0)661365745